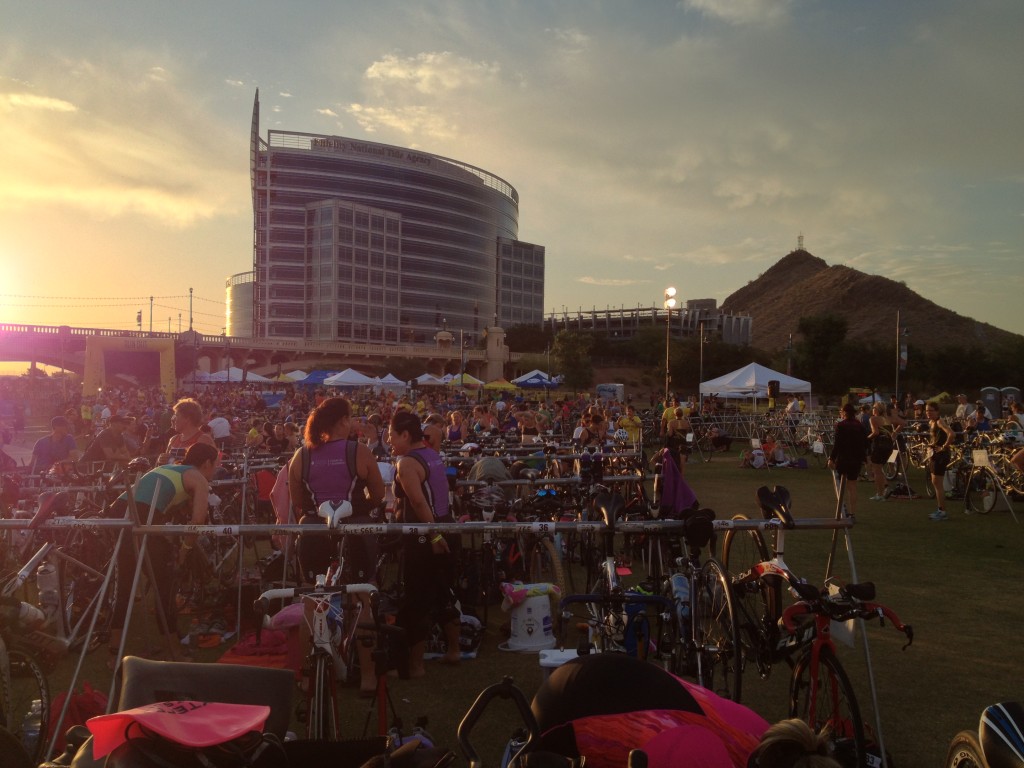 If you are a single male, you missed a rare opportunity to find some hearty, woman-stock of child-bearing age at Tempe Town Lake on May 5.
More than 500 women gathered for the inaugural Esprit de She triathlon and duathlon. Depending on the race they entered, the ladies tallied up to 16 miles' worth of swimming, biking and running … or running, biking and running … or if you're me, swimming, biking, running and pissing people off.
Suffice it to say, these women have stamina – and after wearing themselves out (or working themselves into a lather) – they might have lowered their standards and perhaps would have been more amenable to your romantic entreaties. Or not.
Although I wasn't amenable to (or eligible for) those romantic entreaties, I did survive the inaugural Esprit de She Triathlon in 1 hour, 55 minutes, 23 seconds with my dignity intact (more or less) along with my gangrenous toe. It was not a personal best, not by a long shot.