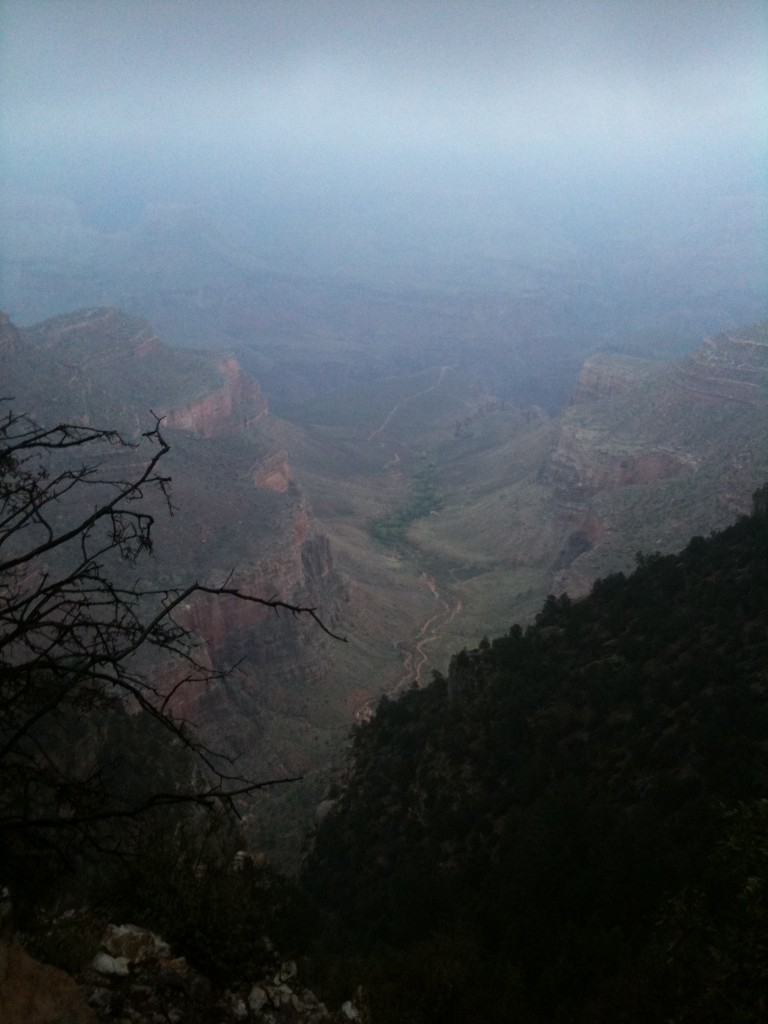 Feet, don't fail me on Friday… and while you're at it, keep my knees in line and my hips on the up-and-up. Oh, and the toes, watch out for the toes.
On Friday, May 16, I will be revisiting the site of one of the most triumphal and awful experiences of my life: The Grand Canyon, one of the Seven Natural Wonders of the World, and the place that resulted in my having to have both of my big toenails pulled out with surgical pliers (while I was awake and aware of what was going on).
The trip was to have celebrated the 10th anniversary of our initial crossing, but since I have done my best to wipe the memory of the Dreaded Toenail Incident from my brain, I miscalculated, and my intrepid partner Kellee and I are in fact doing the big traverse on the eight-and-a-halfth anniversary of the big event.