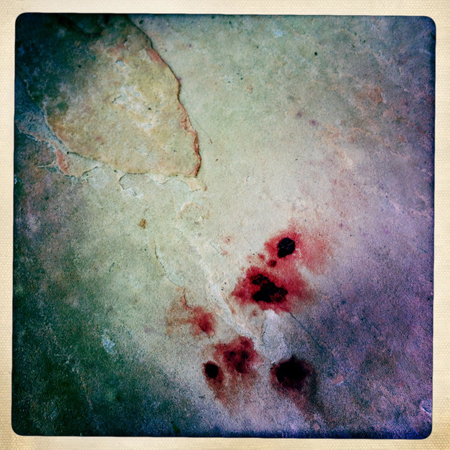 If you ever have to dispose of a body, do yourself a favor and don't chop it up and transport it in the back of you car. Just ditch the car – wipe the prints and roll it off a mountaintop.
I can assure you: The trunk of your car will never be the same after it's housed a dead body. The clean-up is long, loud and ultimately impossible. There will be blood – lots of it – and some day far in the future when you're thinking you've managed to escape the long arm of justice, some crafty crime scene investigator or blood-spatter analyst will come along and bust your ass¹ for busting a cap in someone else's ass.
I know this because Pat and I spent $354.31 and two hours last night cleaning up the aftermath of Coolidge Carnage™.
Those of you who are faint of heart may not want to read on or access our Gallery of Gore™.