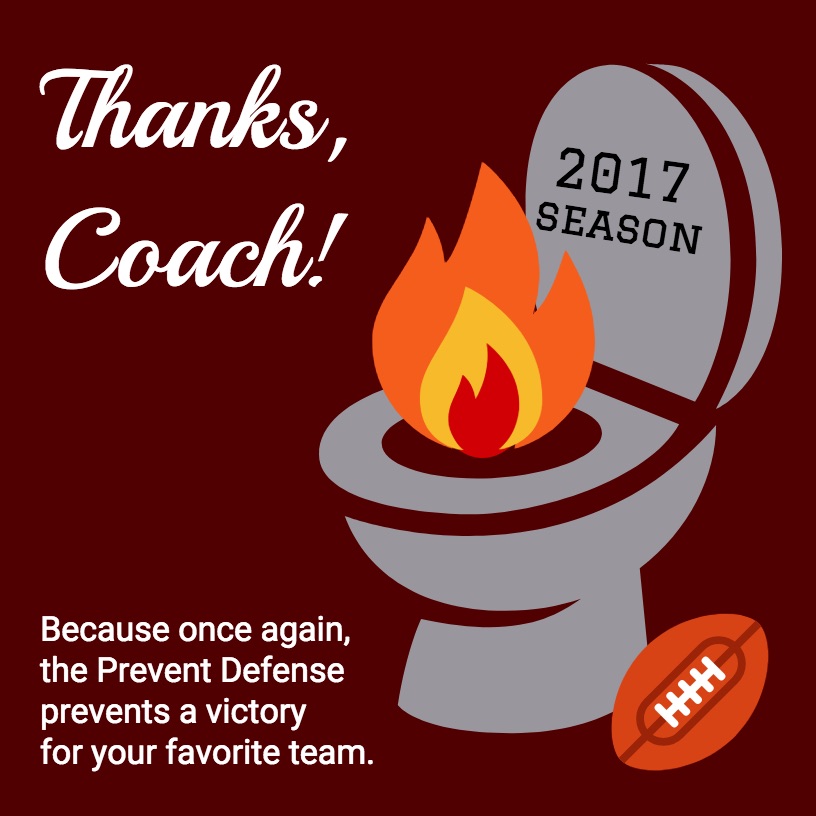 We left the house in the third quarter, right after the Aggies took a 44-10 lead over UCLA.
It was our 17th wedding anniversary. We had reservations — and a gift card! — for Flemings. We arrived early and waited in the bar while our table was being prepared: 44-17. In the blink of an eye to start the fourth quarter, it was 44-24.
"Uh-oh."
"They probably have the second team in by now. Nothing to worry about," Pat said cheerfully, as the hostesss escorted us to our table.
They put little paper hearts on the table to honor our special day. Since it was a Sunday, I hadn't checked the schedule to see whether football would conflict with our dining experience, but it was too late to reschedule. In literary circles, this is called foreshadowing.
To commemorate Baylor's loss on Saturday, Pat ordered a bottle of Liberty School cabernet: Such delicious irony with bright notes of blackberry and undertones of toasted oak, without the rich self-righteousness and bitter hypocrisy of Jerry Falwell's core curriculum.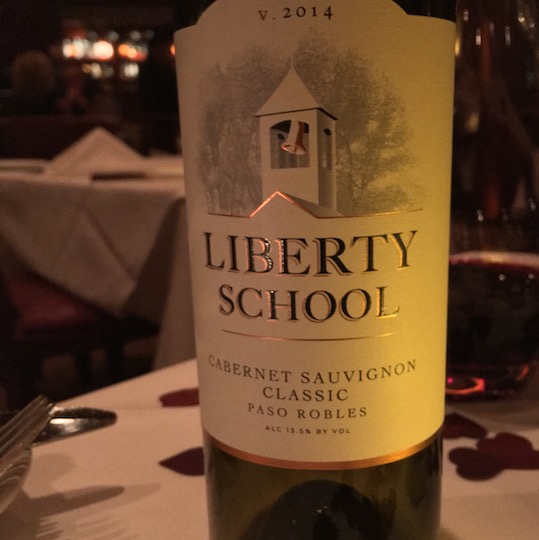 Then my Apple Watch skipped a beat with a text from my old friend Jim (an LSU Tiger):
WTH happened? In boredom, I turned off the game an hour ago!!!
And we checked the score: 44-38 with less than 2 minutes left in the game.
"They can't. There's no way," Pat said, with the confidence of an LSU Tiger who no longer fears the Mad Genius of Les Miles late-game decision-making.
WTH happened? We got out-coached. The glaring lack of discipline that has been the hallmark of the Sumlin era made its debut in September rather than waiting to crush us in November.
It was the second-biggest comeback in NCAA history. The Bruins scored five — 5!?! — touchdowns in a little over a quarter. Yes, our backup kicker missed a field goal that could have put it away. Yes, our starting quarterback was out with a foot injury. Yes, safety Donovan Wilson also injured his foot… but he wasn't the only defensive player on the field. We missed FIVE chances to stop UCLA quarterback Josh Rosen's ascendancy to the Downtown Athletic Club's hallowed stage in December. We just had to stop him one time.
ONE TIME!
We ran roughshod over them throughout the first half — and in the second half, we decided to work on our passing game with an untested freshman? Our O-line looked like world beaters in the first half… and then they looked like Spaghetti-Os. Uh-oh. Roughly the same personnel were on the field, but the exact same coaches were on the sidelines: None of the running backs broke their ankles, and we knew we had issues at linebacker.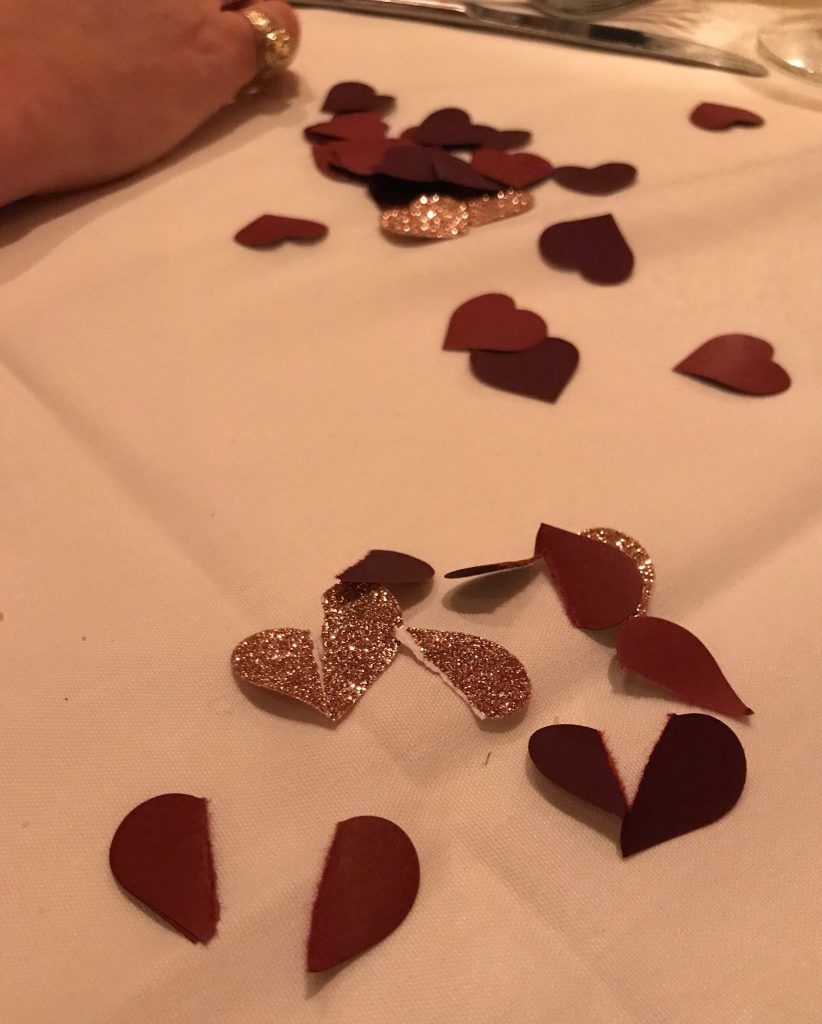 As we finished the bottle of Liberty School, my weekends suddenly unfurled like a flag of furious joy and well-deserved relief: Now that college football is no longer a part of my core being, I've got a lot of spare time on my hands… and a better outlook on life.
Learn to butcher a hog? Why not! It's not like I'm gonna waste three hours watching us get  a participation ribbon against Nicholls State. Re-do our master bathroom? Hell yeah, especially since I don't have to scour 600 channels in search of the University of Louisiana-Lafayette tilt: I'll just zip on over to HGTV and binge watch The Property Brothers. Enter that mountain bike race? Of course! It's better than destroying my manicure during another Arkansas debacle.
I can motherfucking macrame new curtains for the whole house if I want, because I've got all kinds of time, bitches. My Saturdays are now open.
I knew this day was coming: When we got our NFL Sunday Ticket renewal in July, we decided to cancel it after 20 years of loyal viewership. We didn't watch it enough to justify the price tag, and autumn is prime mountain biking, hiking and general outdoor fun time in Arizona.
DirecTV played Let's Make a Deal and by the end of Pat's negotiations, they were paying us $5 a month to keep Sunday Ticket.
There's a lot of good science out there investigating sports and traumatic brain injury (and the contents of this blog are mine alone and do not reflect the linguistic tenor or editorial bent of my nonprofit employer or its parent). There's also a lot of great reporting on the football-overlords' roles in obfuscating that science. There are professional athletes asking whether this game is worth the risk — and more importantly, there are moms asking the same questions.
There are also moms who think that their precious angels (and future Tiki-torchbearers) are deserving of full-ride scholarships just by virtue of having been enrolled in ridiculously expensive sports camps since the age of 5… which is another good reason that I'm no longer a sportswriter: Sport is rife with economic inequity, and it's bottled at every level with a hypocrisy-by-volume ratio to rival Liberty University's hiring of Baylor's former rape-ignoring athletic director.
Don't hate the players, hate the game: At least that's what the young people say, and that's a fair assessment of how I feel. I love Texas A&M and cherish my time there. I just don't know that I care that much anymore about football, now that we have become the Vanderbilt of the SEC West… or worse, the Texas of the SEC (overrated, underperforming — and by the way, who were the Darrell Royal apologists that thought it was a good idea to give the Longhorns a preseason ranking?).
Sure, I love the trash-talking that floods my feeds every Saturday, and I enjoy the virtual pep rallies that ensue among my old friends. But I'd rather reunite with them around a cold beer at Duddley's Draw than at a football game that could take three years off my life.
I'll still have the Hierarchy to fall back on: It's worth some good laughs and keeps my design skills up to speed, especially when I'm waiting on my pot of gumbo to finish. But you don't have to reschedule your Saturday for the New Mexico tilt in order to play the Hierarchy of Hate: It's like hitting a 16 when the house is showing a 10. Take your hit — you'll win or lose — and you don't have to agonize about the outcome.