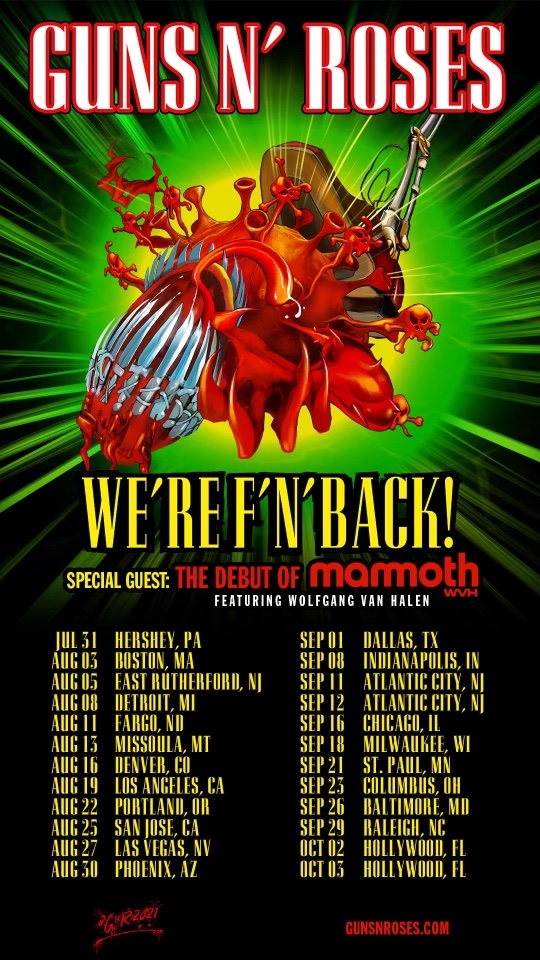 Can you get me free tickets?
No.
Can Pat get me free tickets?
No.
But he works for the band, right?
Yes, but he's not going to buy tickets for you. Tickets are not free. They are paid passes that grant the bearer access to a concert, which in turn, helps the band and venue pay their bills. Ain't nothing in life that's free, and that includes concert tickets. Ask me how I know this.
How do you know this?
Because I buy my own tickets.
Well, doesn't your nephew have some sort of secret stash of comp tickets? Can I have one of those?
Are you friends with my nephew? Do you have his phone number? If you called or texted him right now, would he respond to you immediately? The opening act is allotted a limited amount of complimentary tickets by the headliner — so limited that you could count them on two hands. Spoiler Alert: His girlfriend, his mom, his record label and publishing house, his agents and management team are more important than you, and there are more of them than can be counted on two hands.
Can I buy tickets just to see Mammoth WVH?
No, but if it makes you feel better: When you buy Guns N' Roses tickets, you get see Mammoth WVH for free!
Fine. I'll buy the tickets. Can you get me backstage?
No. On the tour announcement, you'll notice that the nephew's band is listed as a "special guest" which means he is not the headliner. He is performing at the pleasure of the headliner, which means there won't be strangers hanging out backstage, courtesy of the aunt-by-marriage of the opening act.
Can I get a laminate?
No.
What's a laminate?
Laminates are all-access passes assigned to band and crew members that allow them to move about the venue freely and securely in order to DO THEIR JOBS. Would you like to give me an all-access pass to your cubicle at work while you're trying to do your job? I could rummage around in your candy dish looking for brown M&Ms while you're in your 1-on-1 with your boss. Maybe I could take selfies of myself sitting in your desk chair when you get up to go to the bathroom, or better yet, I could follow you to the bathroom! Then I could snap some picks of us peeing together. I could also capture some candids while you're on the phone trying to make sales calls, that is, when I'm not trying to steal used paper clips from your desk drawer or DNA from your coffee mug. That sounds like fun, doesn't it?
Can I hang out with Pat before the show starts?
No. He's working. He's not there to host you, to ferry autographs for you, to have snacks with you, or to take your T-shirt orders. His job is to make sure the opening act has everything it needs to put on a great show for the paying customers.
What about you? Can I hang out with you at the show?
No. I can't afford to attend every show, but I will try to make it to a handful of geographically attainable performances in order to have conjugal visits with my husband in a hotel room I'm paying for because the opening act sleeps on the bus with ten (10) men.
That bus sounds cool! Can I see it?
No.
According to the tour schedule, your nephew will be in [ HOMETOWN ] on [ DATE ]. Can he play my [ RELATIVE OR ACQUAINTANCE ]'s bat / bar mitzvah / birthday / retirement / anniversary / charitable event / grand opening / backyard barbecue?
Unlikely. Unless you have $20,000 for a booking fee and access to a professional grade A/V system and a big enough electrical outlet to plug into as well as an accommodating homeowners' association and favorable noise ordinances, in which case I can put you in touch with his agent.
OK, could he just do a drive-by then? Maybe a little meet-and-greet?
No.
Have you always been such an asshole?
Yes.
Seriously, the show is going to be great. Get vaccinated. Buy your tickets. Support live and local music whenever possible and rock on through the end of the pandemic!