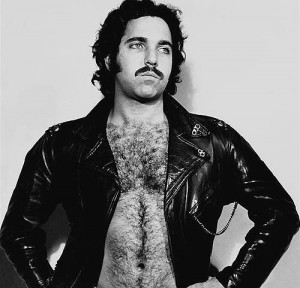 I met Ron Jeremy – yes, THAT Ron Jeremy – the Guinness World Record-Holder for Most Appearances in Adult Films (over 2,000 and still counting).
He was shorter in real life – at least, the part that I saw. By various published accounts, the part that I didn't see is 9.75 inches (self-measured).
So how did I make his acquaintance and ultimately get my picture made with this legend of lechery?
As with so many of my adventures, it was a 48-hour, wine-fueled, mid-week sojourn involving corn dogs, garlic-parmesan-cheese fries, Viognier and Tilt-A-Whirls (in that order), pork belly, poetry, livestock and rock 'n roll.
My nephew's band was playing the California Mid-State Fair in Paso Robles. No one is really sure why Van Halen chose to conclude their A Different Kind of Truth world tour at a rodeo arena – especially when fair organizers scheduled them against the Mutton Bustin' Finals – but who's gonna pass up a chance to support the nephew in wine country while eating bacon-wrapped deep-fried bananas (on a stick)? Not us!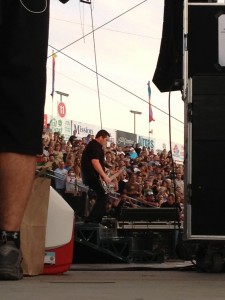 It wasn't so much a concert as it was a brawl: Vomiting! Ear-splitting guitar solos! More vomiting! Fisticuffs! Coors Light! Security! More vomiting! Paramedics! Equipment malfunctions! Fried Oreos! More vomiting! All the while, uniformed Domino's Pizza delivery personnel plied the rows of folding metal chairs, asking if anyone wanted a 10-inch, 2-topping for 5 bucks. (Because we needed more vomiting!) The scent of the adjacent breeding-stock barn mingled with a haze of California medicinal herb as the herd of fans stomped, howled and pommeled each other on the dirt floor.
Come to think of it, that's probably why Domino's was delivering on foot during the concert.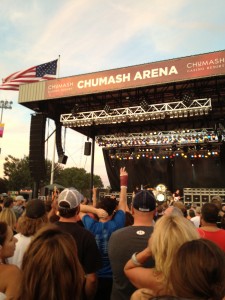 Through this carnival of carnage, Wolfgang spotted him from the stage: Ron Jeremy, 1985 winner of the X-Rated Critics Organization's Award for Best Orgasmic Oral Scene (Succulent) and the 2012 nominee for the Adult Video News Awards' Best Group Sex Scene for Rocki Whore Picture Show: A Hardcore Parody – a nomination Mr. Jeremy shared with 15 other people. (15!)
As we waited at the backstage gate for friends who'd braved the melee, this short, dumpy dude in sweatpants and an old concert T-shirt struck up a conversation with my husband, asking if his old pal Scotty was still the band's tour manager. Scotty hadn't been with Van Halen for the past couple tours, Pat explained, and sadly, the band had left right after the show. Disappointed, Mr. Jeremy turned their conversation to the missing tour manager's rumored troubles with the IRS and his fondness for the Irish singing sensation, Celtic Woman.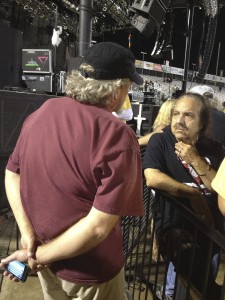 Clearly, Mr. Jeremy is a man of diverse tastes – everything from Candy Apples in Triple Penetration Debutante Sluts 4 (2002, Penetrator #3) to soft pretzels at the California Mid-State Fair. No, seriously, he stood in line at the soft-pretzel stand in front of our friends. He didn't pull out the celebrity card – he just waited patiently like everyone else.
As Mr. Jeremy and Pat chatted, a pageant of humanity lapped at his feet, each asking for a photo, an autograph, a brush with his greatness. One woman even presented her left breast (the better one, her words) for his acquaintance's appraisal. He'd pause, smile, cop the proffered feel, thank the fan and return to the conversation – sometimes repeating himself, sometimes not, always gracious and super friendly.
"You know who that is, right?" our friend Troy said. "That's Ron Jeremy."
"Ron Jeremy… the porn star?" I replied. "That's Ron Jeremy? That guy?"
Like everyone else, I had to get my picture made with him… Unlike everyone else, I then had to retreat to the backstage Port-O-Let and drain the hand-sanitizer.
That is not a euphemism: I did, in fact, slather hand-sanitizer all over my hands, arms and face, having not had the foresight to consume prophylactic antibiotics before my chance encounter with pornographic greatness. Don't think I haven't scrubbed my search history just as thoroughly.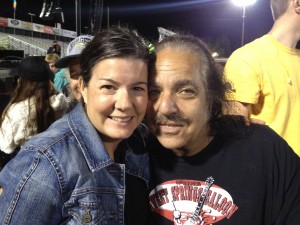 But therein lies the rub: I didn't get it. That guy – the one in sweatpants talking un-ironically with my husband about Celtic Woman – was the self-proclaimed Hardest (working) Man in Show Business?
Actor. Writer. Director. Producer. Stunt penis: Entering his fourth decade in the industry, Mr. Jeremy's career straddles everything from We Love to Tease with Traci Lords (1985, Guy with Candy) to Reindeer Games with Academy Award winners Ben Affleck and Charlize Theron (2000, Prisoner #1) to a 1980 appearance on Wheel of Fortune (fully clothed), where he won a trip to Mazatlan.
Disregarding mainstream movie cameos and non-premium-cable television appearances, exact numbers of Mr. Jeremy's erotic performances are hard to come by. He exploded onto the adult film scene in 1978 and continues working as an actor to this day, even after his peers (John Holmes, d. March 1988; Harry Reems, d. March 2013) have departed the stage – and even after the effects of aging have eroded many of his assets (but apparently not that one).
Let's do the math: (Roughly) 2,000 performances / 35 years = 57 (or so) films per year.
That's better than one movie per week – and the bulk of his career was in the pre-Viagra era (approved by the FDA, March 27, 1998) – and we don't even know how many takes he might have had to perform in a given performance.
Mr. Jeremy's longevity in the industry is as much a testament to his longevity as it is to his short refractory period and his innate immunity to bacterial and viral intrusions that would take a lesser man down.
Reconciling the image of that short, dumpy guy with a larger-than-life (no, really) legend of erotic entertainment is like trying to digest a vomit-strewn, livestock-smelling night of corn-dogs, fisticuffs and Pick-Up-Ducks with a private, farm-to-table, chef-prepared meal beneath the stars at Cass Winery (which I enjoyed the following evening, with an obligatory post-dinner poetry reading – Osso Buco, by Billy Collins.)
It doesn't compute, people. It just doesn't.
Realizing I was more familiar with his reputation than his actual body of work, I did the research so you wouldn't have to (not that many of my male readers haven't done that research already).
In a classic scene with Christy Canyon from the 1980s, we find Mr. Jeremy sporting a blue tracksuit and a soft sweater of back-hair. He had what the young people now refer to as a "Jewfro." He was by no means a Tom Selleck, Burt Reynolds or Mark Harmon, though he rocked a mighty 'stache that would be at home on a modern-day hipster.
As Mr. Jeremy gave every inch of his love to Ms. Canyon across the Scotchguarded cushions of their tan couch, I realized that part of Mr. Jeremy's appeal came from the fact that he probably looks exactly like his viewing audience – a little paunchy, full hair on the bottom / thinning on the top, and well-endowed according to their own self-reported measurements. He's living every man's fantasy – or at least, he's lived it more than 2,000 times with Annie Sprinkle, Isis Nile, Dominique Saint Claire, Puma Swede, Laurie Jackov, Misty Dawn and Cortknee (her legal name) among others.
Unlike his viewing audience, Mr. Jeremy has ridden his 9.75 inches to a long career in an industry that's notoriously hard on its talent. He is an unqualified success. This is a man with a masters degree in Special Education – one who attended high school with former CIA director George Tenet. Given the choice between being a public school teacher or the star of Pubic Access (1995), conducting parent-teacher conferences or directing Cheerleader Academy (1986), spending another eight hours at in-service training for No Child Left Behind or starring in Caught from Behind 8 (1988): which do you think would be more gratifying?
Given how poorly our teachers are compensated and how much bullshit they have to put up with, I'm surprised more teachers aren't following in the footsteps of Ron Jeremy and climbing the stripper pole to buy bulletin board supplies for the fall semester.
But I digress. Reviewing the breadth and depth of Mr. Jeremy's filmography, I discovered that there are two kinds of people in this world. The wheat separates itself very quickly from the chaff in response to this one simple statement: "I got my picture made with Ron Jeremy!"
"You met Ron Jeremy!?! The Ron Jeremy?"
(95% of my friends, most of my clients, my mentor, our HR director).
or
"Who's Ron Jeremy?"
(My boss, my boss's boss, my sister, my mom…)
or
"It made my Sunday reading about a porn star."
(Pat's mom)
My Dad, on the other hand, just started laughing.
Don't judge: If you've read this far, you know what camp you fall in.