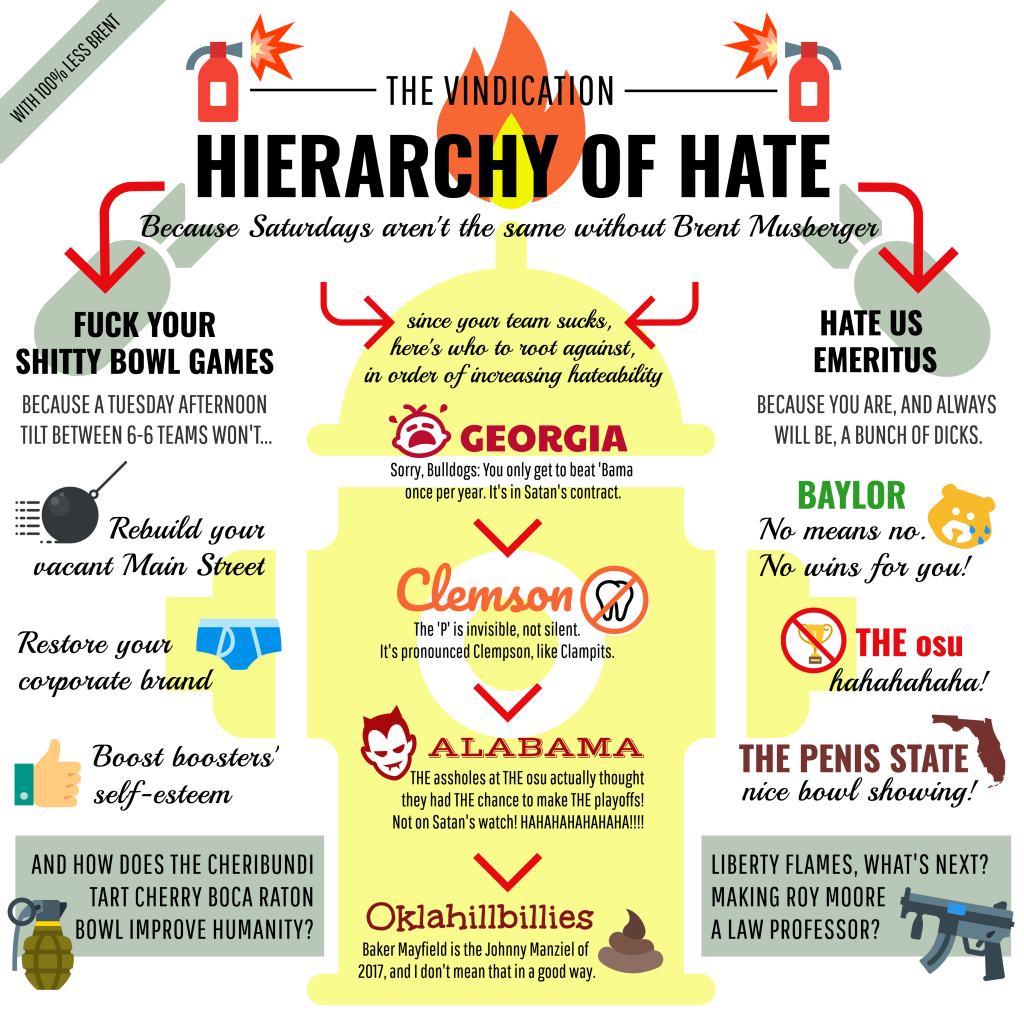 If it's New Year's Day, you must be ready for some college football… to be over.
If you're like me, you probably don't have a dog in this four-way fight, and you have other things to do with your day, but if you've already taken down the Christmas tree or Hanukkah lights, and it's below below-freezing in your neighborhood, and there are no wholesome alternatives on your horizon (like filing your nails or rearranging your garage cabinets or sleeping) and you'd like a non-political alternative for your spleen-venting, well, turn on the TV kids and let's get ready for a hate-rumble!
Yes, it's the Hierarchy of Hate 2018 – The Vindication. No, I didn't complete it in time for the Cheribundi Tart Cherry Boca Raton Bowl, but I've got you covered for the Final Four in this delicious sham of a playoff… Because sometimes it's not about cheering for a team, it's about rooting against them.
And don't worry, Baylor, after this year, your penance is almost up and you'll matriculate from Hate Us Emeritus into the wasteland that is the Big 12 or 13 power-bottoms for the Oklahillbillies. Meanwhile, keep the seat warm for those assholes at Liberty University who seem to believe that the Christian thing to do is to hire Baylor's disgraced, rape-cover-upping, victim-blaming, athletic director to overhaul their football program. Praise Jesus: We can only hope that the Liberty Flames find themselves facing the Great Satan on a future Bama homecoming schedule. I know who I'll be cheering for!