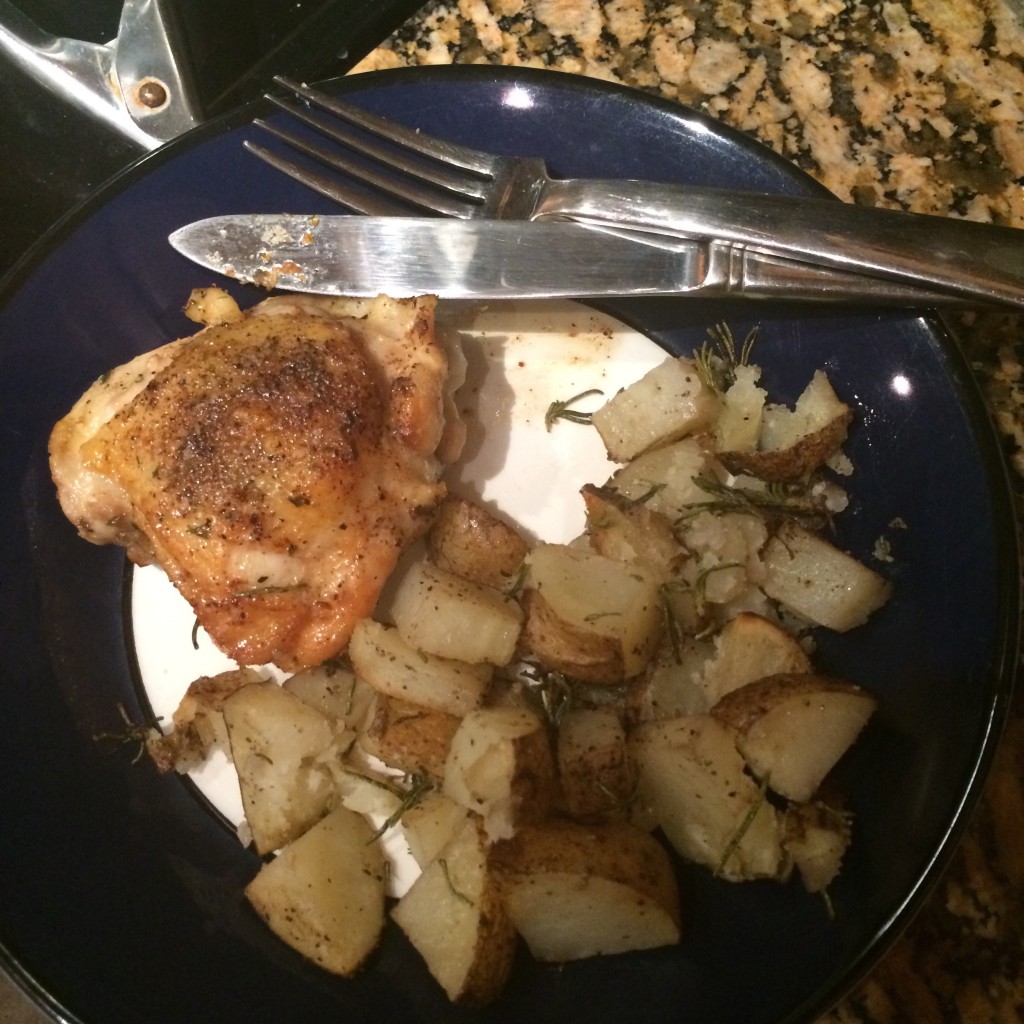 I stumbled out of the gate on Opening Day of the Arizona SNAP Challenge. At 5:02 AM, I trudged into the kitchen. Made the coffee. Drank the coffee. Realized the coffee was not in my $27 weekly food budget.
Talk about your  wake-up call: When I went shopping on Saturday at my neighborhood Safeway, I thought only about what I'd be eating this week. It took me about an hour to spend $27… which is about as much time as it normally takes me to spend $270. I kept adding (proteins, starches) and subtracting (fresh fruits, vegetables), trying to see into the future of servings that could stretch to next Monday.
Thinking about how I'd be eating on $1.27 per meal, I never considered what I'd be drinking! Because you cannot use the Supplemental Nutritional Assistance Program (SNAP) to purchase alcohol, I knew I could abstain from booze for a week, but I hadn't figured on skipping the one beverage I am truly addicted to: COFFEE.
Normally, I buy the good stuff – usually on sale for $7.99 per bag – but that's 29.6% of the weekly food budget for a single person on food stamps. Granted, I don't consume a whole bag of coffee each week, but what would I do without this week so I could keep drinking my coffee into the next two weeks? Instead, I'll probably recycle those grounds tomorrow morning and see if I can squeeze an extra day of flavor (and joyful caffeine) from them.
I'll also put $7.99 into my penance kitty to donate to the Arizona Community Action Association at the end of my ordeal.
Coffee is food. Who knew?
After the sweet caffeine rebooted my brains, I refocused my intentions on wheat toast with a tablespoon of extra-crunchy peanut butter and a glass of 2% milk for breakfast at 6:45. That lasted until 11:25 when I heated up my tasty, homemade black bean soup:
1-pound of black beans, soaked for six hours ($1.49)
14 ounces of chopped tomatoes ($0.75)
1 can of sweet corn ($0.79)
6 chopped tabasco peppers (FREE – grown in my own backyard)
6 cloves of garlic (I count garlic as a staple-seasoning, but I can also throw 50 cents into the kitty if others disagree)
6 cups of water
salt / pepper
Cooked overnight on high in my crockpot. I divided it into six containers. (SCORE!)
My first serving was delicious… and lasted until 2 PM when my stomach started growling (I KNEW I should have served it over rice!)… I ate one of my three bananas… which lasted until 3:06 when I poached one of my boss's apples… which lasted until 4:20 when I filched a snack-bag of Goldfish from the office pantry. My stomach growled audibly.
As with coffee, I hadn't thought much about snacking, and I usually have a handful of nuts to get me through the afternoon and get me ready for my post-work workout. Not this week. A sack of almonds would eat up about a third of my weekly budget. No thanks!
"You gotta eat something. You're cranky," Patrick said, when I walked in the door. "Cook your supper… I'm going to eat my chicken tenders."
(You cannot buy warm, pre-prepared foods with food stamps, so his chicken tenders smelled deliciously effortless. Because he is not participating in the SNAP Challenge, Patrick can spend $4.95 on a trio of tenders or $27 on a filet mignon if he wants, and he can eat it right in front of me… if he wants to sleep on the couch).
I chopped up three russet potatoes; sprinkled them with fresh rosemary, salt and pepper; tossed them with a little bacon grease in a baking dish and popped in them in the oven on 400. I then pulled my cast-iron skillet from the cupboard, seasoned four chicken thighs with cayenne, pepper, salt and parsley; seared my bird-parts (med-high, about 5 minutes per side) and eased that in the oven (now at 350) with my roasting potatoes then waited for an interminable half-hour. Total cook time was about 45 minutes).
That was the best damn chicken I've had in a while… and I have three pieces left over for lunch and snacks the rest of the week, along with extra potatoes to go with my eggs for breakfast tomorrow!
But sadly at breakfast, there will be no coffee.