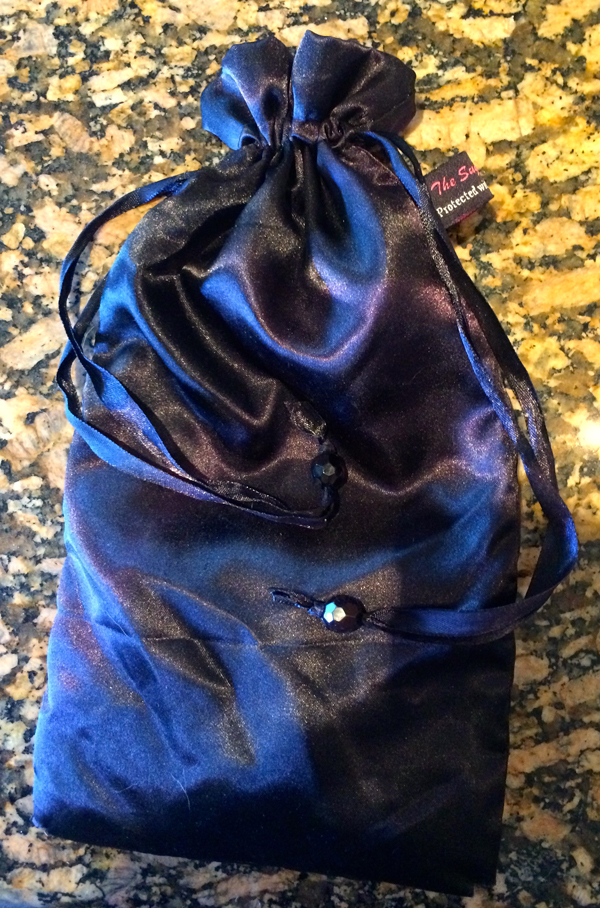 Last Sunday morning, Winslow interrupted our leisurely walk by following her nose into a black, satiny mass that was hiding under a bush.
"What the hell?" Pat said, straining to keep Coolidge from lifting his leg on the mystery object.
"Looks like someone's panties," I said, pulling Winslow aside to gingerly pick up the litter. "No, wait. It looks more like a wine bag – like you'd give as a gift."
I pulled the black satin bag from the prickles and thorns. The interior was a jaunty black-and-white leopard print. Fastened with a satin drawstring with bejeweled ends, its tag read, Sugar Sak™: Protected with Bioshield 75®.
"Bioshield 75®? What would you put in there that needs Bioshield 75®?" Pat asked.
"Maybe it's a bag to carry your panties? Like on the walk of shame?"
Then I wondered why the bottom of one's purse wasn't a suitable vessel? I mean, it's not like you're gonna wear them again before putting them in the laundry.
"Wait, there's something inside," he said. "Oh… it's actual panties. There are panties inside."
Continue reading The Gift that Keeps on Giving: The Sugar Sak →