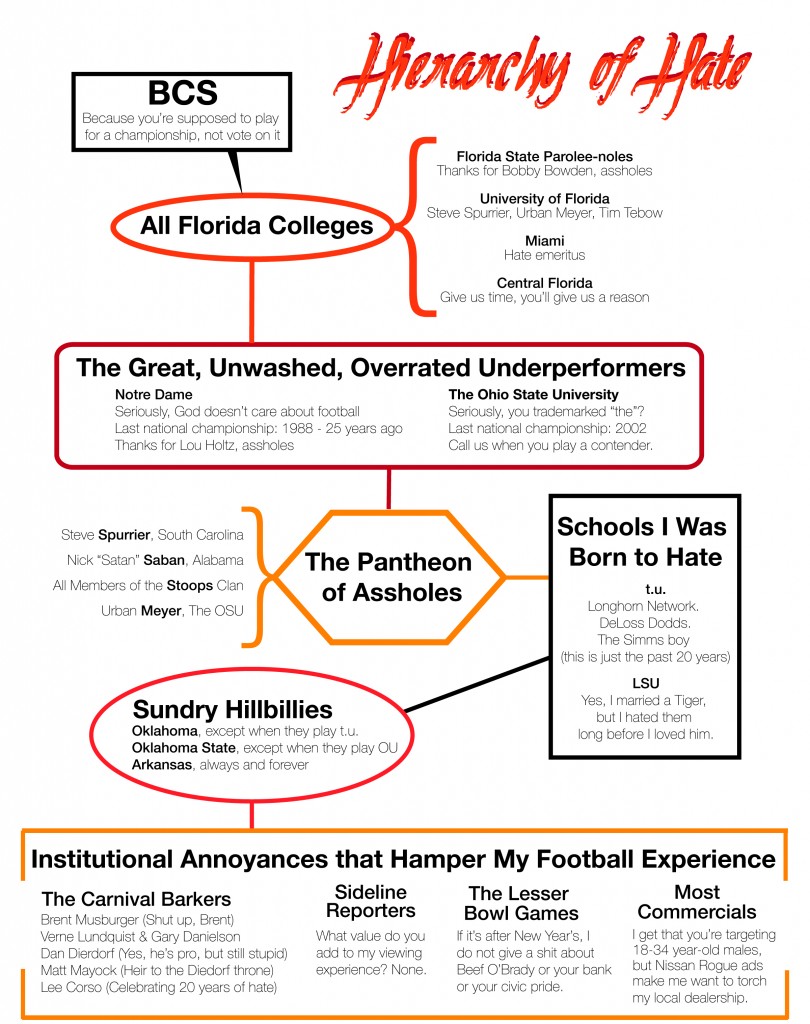 Tonight concludes another orbit around the universe of college football: The BCS National Championship, the so-called pinnacle of achievement in post-secondary educational entertainment. For me, it is the apex on the Hierarchy of Hate.
Nothing – not even Louisiana politics – engenders such excitable energy from me as college football. Sure, I love my New Orleans Saints – and I hate New England Hatriots coach Bill Belicheater and Pittsburg Stealers quarterback Ben Rapelisberger with the fire of a thousand suns – but the pros don't spark the same life-shortening rage that comes from college. Spending hours, standing on wobbly aluminum benches, facing the blast-furnace of a setting Texas sun,  screaming your lungs out for a chance to kiss your date when you score does some weird things to your gray matter. That, and investing all that time and money in a solitary place in the middle of nowhere births a sick form of loyalty that can transcend marital bonds.
Just ask Pat: I hated LSU long before I loved him. He is a Tiger. He knew that going in.