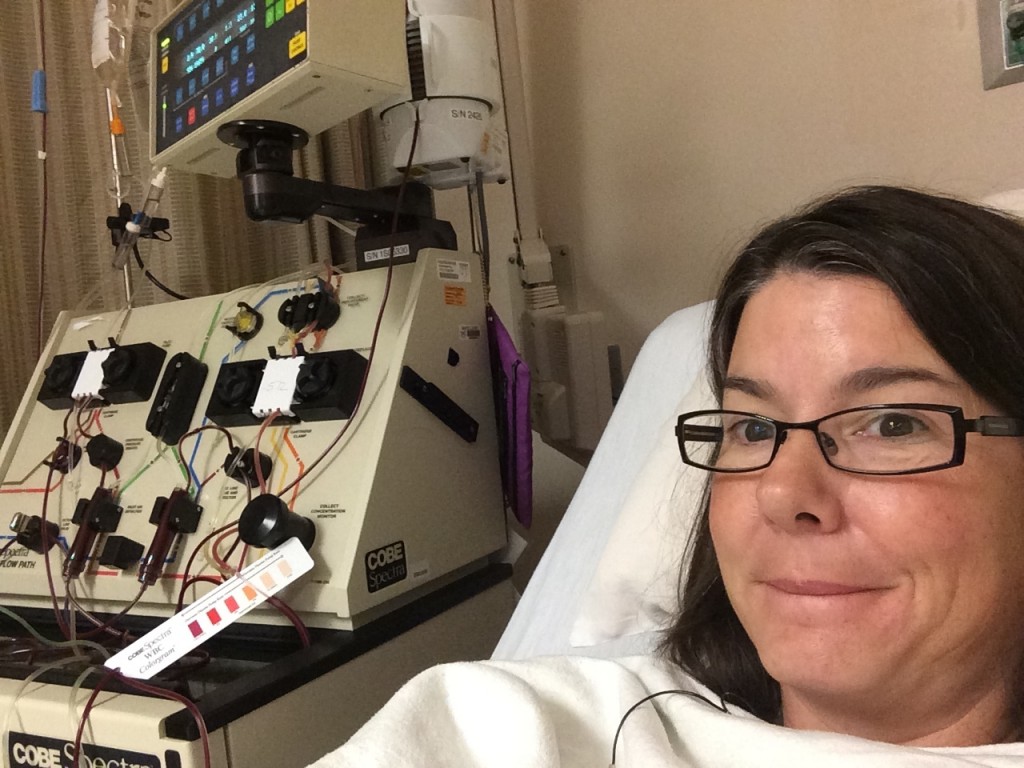 He is alive, and so am I.
And never I have felt so alive: Lying in a hospital bed, the apheresis machine sucking stem cells from my veins for the better part of a workday. 6 hours, 10 minutes to be exact.
I reported for duty at Mayo Clinic Hospital at 7:15 AM in my favorite, long-sleeved dress-pajamas with my lucky New Orleans Saints Super Bowl Champions T-shirt underneath. They needed ready access to my veins, and I needed a good omen… or three.